Smart Production Scheduling

of Wafer Fabrication
Introducing Flexciton Scheduling Solution.
The 21st-century solution to optimising wafer fab scheduling.
As a result of 10 years gained in academic research in the field of manufacturing operations, Flexciton
engineers have developed a solution that can globally optimise the schedule of all wafers in a wafer foundry.
Built in collaboration with Seagate Technologies in the UK
Flexciton combines cutting edge Mixed-Integer Optimisation techniques with A.I. to solve what was previously an unsolvable scheduling problem - global wafer fab production scheduling.
Increase in wafer throughput and machine utilisation demonstrated through early trials at Seagate Technologies. To learn more about our solution and why this is an industry breakthrough, book a free consultation and software demo.
Each wafer starts its journey as a blank silicon disk. To become a finished wafer, it must endure a long, complex and rigorous manufacturing process.
The hardest scheduling problem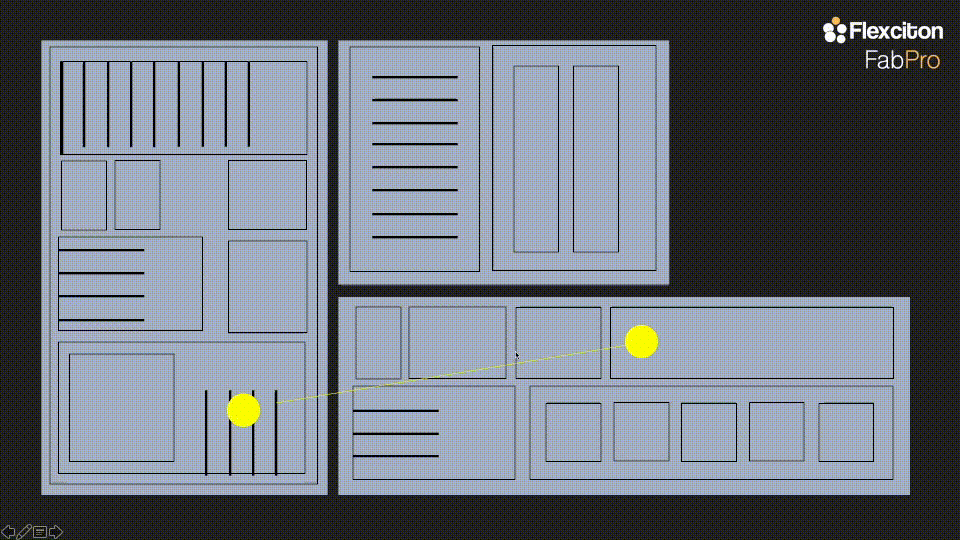 700+ process steps

100+ machine and tools

complex scheduling constraints

re-entrant flows
Visualisation of a wafer journey through its fabrication process
Current wafer fab scheduling "state-of-the-art"
Due to the huge complexity and mathematical intensity of the wafer scheduling problem, traditional scheduling solutions do not work well. Instead, real-time dispatch (RTD) tools are increasingly being used to control the local scheduling decisions for many modern facilities.
However, dispatch systems have limitations and are not a suitable fit for global scheduling and optimisation:
Use basic 'rules' or 'decision tree' logic to prioritise wafer moves for
the current moment in time.
Can only make local decisions, thus cannot consider consequences outside of local area/zone.
Dispatch is unable to predict dynamic bottlenecks.
Data science and mathematical optimisation is used to simulate millions of schedules at once, selecting the most optimal every 15 minutes and feeding back to your dispatch system.
The optimal schedule will direct wafer traffic around dynamic bottlenecks and can streamline production to increase throughput. The model incorporates all constraints such as Kanbans, Batch Sizes, Reticle Availability and Maintenance.
Flexciton FabPro: key benefits
Improved capacity utilisation
Increased throughput
Dynamic bottlenecks avoidance
Reduced variability